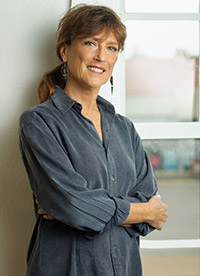 Ph.D., LMHC, CAP, CST
www.AddictAmerica.net
www.DrCarolClark.com
www.TherapyCertificationTraining.org
www.youtube.com/DrCarolClark
305-891-1827
Dr. Carol Clark graduated from Trenton State College in 1990 with a Master's degree in Counseling. She moved to Miami and, after attaining her license, became a Certified Addictions Professional. She then graduated from the Institute for Advanced Study of Human Sexuality with her doctoral degree and the right to the title of Sex Therapist.
Dr. Clark opened the Addiction Therapy Training Institute in 2008, the Sex Therapy Training Institute in 2009, the International Transgender Certification Association in 2012, and the International Institute of Clinical Sexology in 2016. She is the President of the Board of Advisors for the Therapist Certification Association, which certifies graduates of her programs, which also include Kink Conscious Therapy, Hypnotherapy and Sexuality, and Sex Offender Therapy.
Dr. Clark maintains a private practice, with specialties in Sex Addiction, Transgender, and Trauma.
Dr. Clark is the author of "Addict America: The Lost Connection" and "My Pocket Therapist: 12 Tools for Living in Connection.
A New Jersey native, she is a long-time resident of Miami with her husband and three dogs.