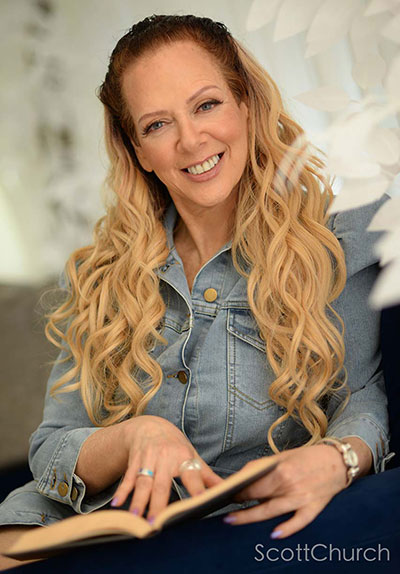 Francesca Gentillé, is an initiated shaman in 4 traditions, clinical sexologist, empowered aging specialist, and relationship counselor. She is the popular internet radio host of Sex: Tantra & Kama Sutra and co-author of the award-winning sex & relationship book "The Marriage of Sex & Spirit." Francesca is the co-director of the Integrative Arts Institute, and the founder of The Sacred Courtesan School of Feminine Mystique and Power.
She is the creator of the village model of Shamanic Soul Coaching - reclaiming the treasures of spirit lost in the dark of trauma. She earned her B.A. in Psychology from Marquette University. She earned her Clinical Sexologist Certification from The Institute for Mind and Body Therapy and her Counseling Certification from Western Association of Accredited Coaches and Counselors.
For the past 40 years Francesca Gentille has been field researching non-monogamy around the world. From the Erotic Temples of San Francisco, to the Dungeons of Rome. From the Swinger Hotels of Oakland, to the Loving More Conferences of Maryland, and sensual parties of the Netherlands.
In this course,she will share clinical knowledge, research, practical Field Research and tools garnered from those participating in the lifestyles.
For example, it was her mentor who coined the term Polyamory in her article called ¨A Bouquet of Lovers´in the 1990s. She created the term because prior to that Open Relationships was in use to mean something quite different than leading with the heart.
Today, depending on where you are in the world, or what the age is of your client there is a range of how people are using terms like:
- Non Monogamy
- Polyamory
- Relationship Anarchy
- Open Relationship
- Emotional Monogamy
- Monogamish
- And more. . .
We´ll look at the intersectionality between BDSM and Non Monogamy, Porn and Monogamy, Sex Work and Sex Trafficking.
You´ll leave with tools to share with clients to help them assess and work with:
What relationship style they may be
What they are driven by or afraid of
How to bridge relational differences
Where and how to find community
The difference between sexual vibrancy and sexual compulsion
What jealousy really means and why agreements fail
Clarification of the distinctions between and intersectionality of gender, orientation, and relational style
Francesca Gentille, Certified Clinical Sexologist and initiated shaman, inspires transformation through combining the science and soul of sexuality. For over 20 years, she´s compassionately empowered 1000s of clients, and students around the world to reclaim the spark, bridge sexual differences, heal from trauma, and deepen self love!
An expert in the field of integrating sexuality, consciousness, healing, Tantra, Conscious Non-Monogamy, and the use of BDSM as therapeutic modality. She is professor at the International Institute of Clinical Sexology, where she is studying to receive her PHD. She has conducted workshops, and presented at conferences in the United States, Netherlands, Italy, Malta, Israel, England, Ireland, Canada, Mexico, and Puerto Rico, and England.
She is a quoted expert in books such as Esther Perel´s ¨State of Affairs,¨ Dr Judy Kuriansky´s ¨The Idiot´s Guide to Tantric Sex,¨with a chapter in ¨The Jealousy Handbook,¨and a co-author/editor of ¨The Marriage of Sex & Spirit.¨