"Sexology" is the study of sex or of the interaction of the sexes, especially among human beings. "Clinical" is relating to or based on work done with real patients. Therefore, the objective of this program is to educate and prepare healthcare providers with the knowledge and skills needed to incorporate Clinical Sexology into their practices. "Healthcare" encompasses the fields of psychotherapy, psychology, medicine, ministerial service, education, coaching, and other human service professions.

The program is comprised of three components: Clinical Sexology Education, a choice of one of three Specialty Concentrations, and a dissertation or doctoral project.
Clinical Sexology is the interdisciplinary study of human sexuality, integrating research findings of human sexual behavior with the diagnosis and treatment of sexual concerns and dysfunctions. The Clinical Sexology program is dedicated to preparing licensed psychotherapists, psychologists, and other health care providers to provide clinical sexology as an addendum to their already licensed clinical practice. The program does not prepare unlicensed students to meet initial licensing requirements in any field.
The physical location of the classroom is 9620 NE 2nd Avenue, Suite 205, Miami Shores, FL 33138.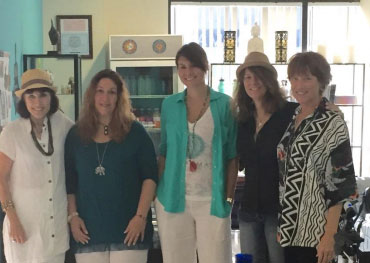 IICS Board Members
Continuing Education provided by Dr. Carol L. Clark.
Florida Department of Health, Medical Quality Assurance Provider #50-550/BAP585.

Dr. Carol L. Clark is an approved CEU provider for the Florida Board of Nursing, expires 10/19

Florida Board of Clinical Social Work, Marriage and Family Therapy, and Mental Health Counseling, expires 3/19

Florida Board of Psychology, expires 5/18

American Association of Sexuality Educators, Counselors, and Therapists (AASECT) #11-112B These CE credits may be applied toward AASECT certification and renewal of certification.

All ATTI classes are approved by the Florida Certification Board #5094-A

Dr. Carol L. Clark is approved under FL DOH/MQA to provide sex therapy and hypnotherapy CEUs.

Dr. Carol L. Clark, DBA Therapy Certification Training has been approved by NBCC as an Approved Continuing Education Provider, ACEP No. 6856. Programs that do not qualify for NBCC credit are clearly identified. Dr. Carol L. Clark, DBA Therapy Certification Training is solely responsible for all aspects of the programs.