Clinical Sexology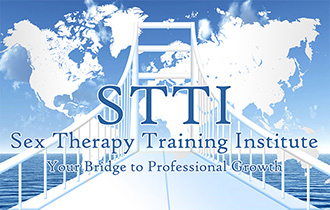 Hi! I'm Dr. Carol Clark, the founder of the Sex Therapy Training Institute, which is now both a stand-alone certification program and also part of the doctoral program in Clinical Sexology.
The State of Florida is the only state with a requirement for use of the title "sex therapist." When I completed my own training in this exciting field and earned a doctorate in Human Sexuality in 1997, my practice really grew and I developed specialties in both Transgender Care and Sex Addiction – sub-specialties in the field of sex therapy.
Thanks to my doctoral degree, I also became an adjunct professor at Carlos Albizu University in Miami, FL. Many of my students wanted to specialize in sex therapy as well and encouraged me to open a training program, which I did. I became a Continuing Education Provider for the Florida Boards of Psychology, Nursing, Clinical Social Work, Marriage and Family Therapy, and Mental Health Counseling. I later became an approved provider and supervisor for the American Association of Sex Educators, Counselors, and Therapists (AASECT). My then-new Sex Therapy Training Institute (STTI) began training sex therapists around the country via both in-person and live webinars. Later, I created the Therapist Certification Association (TCA) and that Board certifies Sex Therapists, Clinical Sexologists, and Human Sexuality Professionals who complete the STTI program.
More recently, the International Institute of Clinical Sexology (IICS) has been approved by the Florida Commission of Independent Education to offer a PhD in Clinical Sexology. This program incorporates the STTI program curricula into the Clinical Sexology Education. All students will take this portion of the IICS program towards their Ph.D. Upon completion of that portion of the program, they will also be Board Certified Sex Therapists or Clinical Sexologists through TCA.
Students have two options for class attendance, which may be either in person in Miami or via live webinar from anywhere in the world. Track 1 meets on Saturdays and Track 3 meets for five (5) days in a row (Thursday - Monday) on alternate months.
Visit Sex Therapy Certification for more information about taking this program on its own for Board Certification.